9 June 2022
LOW SPEED VIBRATION SENSOR FOR WIND POWER TURBINES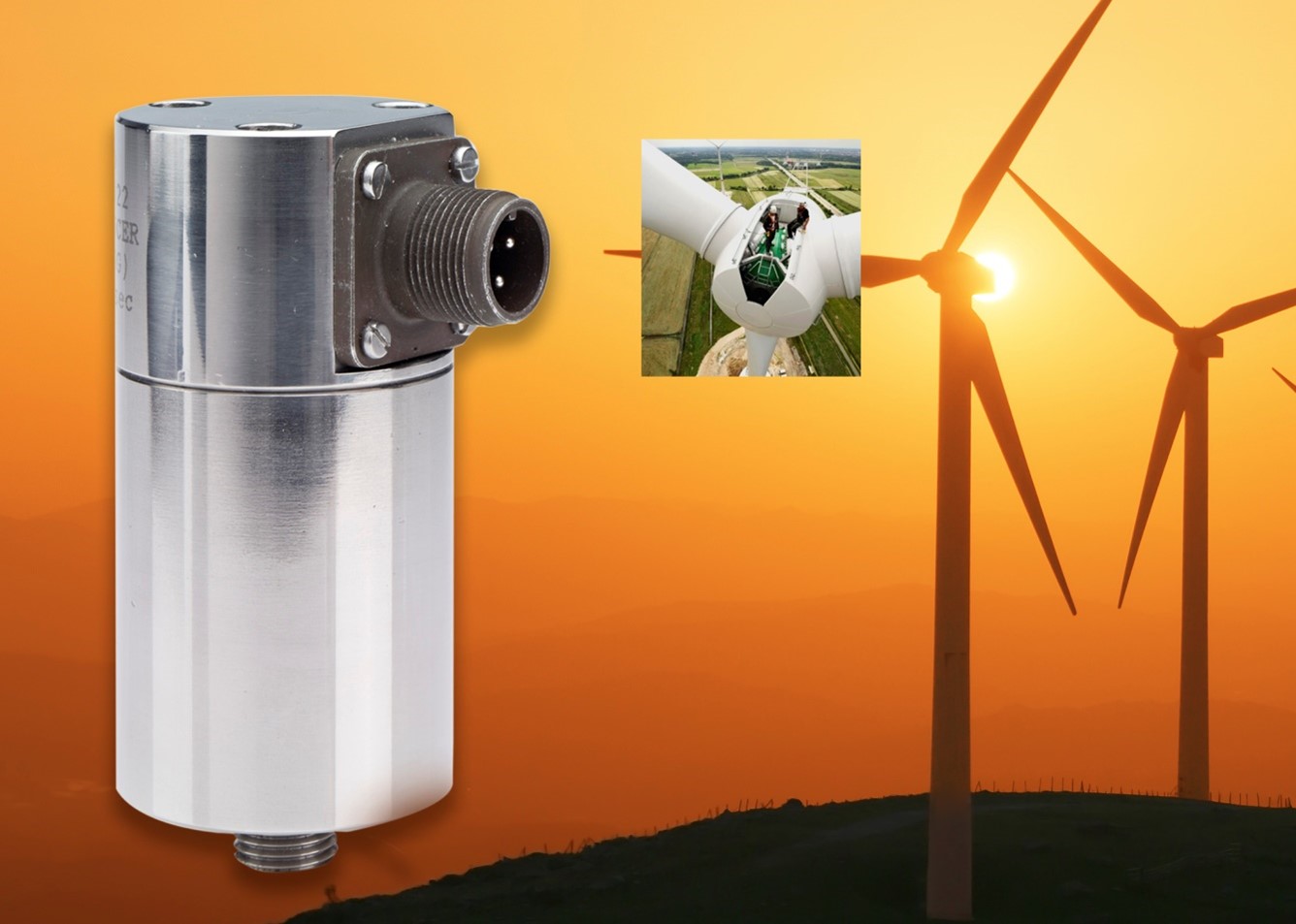 Effective monitoring of slow speed rotating industrial applications, such as wind power generation is a critical requirement, just as it is on standard speed applications, especially given the expansion of 'green-energy' alternatives. Reliable and effective vibration measurement of low speed machinery (typically less than 300 RPM) helps to ensure that machinery and plant is functioning at optimal levels and is one of the areas that Condition Monitoring specialist SENSONICS provides effective solutions.
For all wind power applications the focus should be; understand the dynamic behaviour, establish a baseline vibration performance and then detect the early onset of failure in rotating parts. As with all condition monitoring applications, if machinery is left unchecked there is increased potential for more serious damage affecting overall performance.
While using accelerometers is commonplace on standard speed machinery (usually 1500 RPM) this becomes problematic at lower speeds as the absolute accelerations measured are much smaller in value for similar vibration displacements. Sensonics recognised the need for a sensor to meet these specific requirements and it's why it developed its low frequency VEL/GLF velocity vibration sensor which is ideal for wind energy machinery.
The VEL/GLF is an electro dynamic sensor which provides a superior performance compared to piezo-electric devices by combining high measurement sensitivity with a frequency response down to 0.5 Hz. This makes it ideally suited to measuring velocity vibration on equipment with speeds below 300 RPM.
The sensor offers a standard IEPE type interface to enable easy integration with existing plant protection and monitoring equipment. Furthermore, the VEL/GLF provides advantages over traditional piezoelectric based velocity vibration sensors which are susceptible to many forms of interference in low frequency applications that can result in spurious readings and alarms.
Thanks to its robust design, the VEL/GLF offers high noise immunity due to the low impedance electro dynamic nature of the sensor assembly. In addition to the filtering of high frequency events and since no electronic integration is required, the design is immune to the saturation problems that impair the reliability of piezoelectric devices.
More at: https://www.sensonics.co.uk/seismic-protection-recording-equipment#sp-piezoelectric
ENDS.
Further details on VEL/GLF sensors are available from:
Sensonics Ltd, Berkhamsted, Hertfordshire, UK. Tel: +44 (0) 1442 876833.
Email: sales@sensonics.co.uk www.sensonics.co.uk