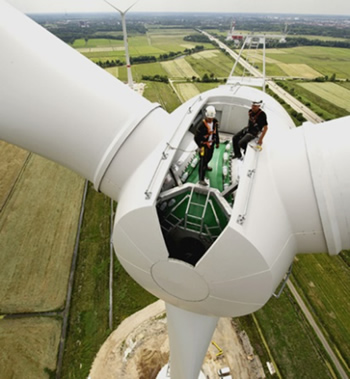 Sensonics piezoelectric
accelerometers
are utilised on a wide range of wind turbines to provide vibration monitoring of the main bearings and gearbox.

Our expertise in sensing enables us to offer a low frequency response down to 0.1Hz with excellent noise performance providing the necessary dynamic range required for detailed analysis of gearbox vibration.
While our range of
seismic sensors
with high output sensitivity are suited for vibration monitoring of the tower structure.