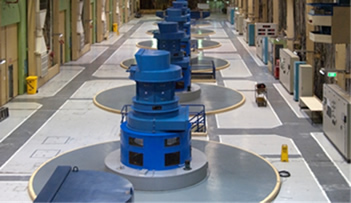 Sensonics offers a range of instrumentation for Hydroelectric Machines which provide the operator critical information on both turbine and generator performance.
Our
vibration sensors
offer both piezoelectric and electrodynamic velocity sensing options, as well as a range of
proximity probes
for the measurement of guide bearing vibration at slow rotational speeds, stator vibration and thrust bearing position.
Generator stator and rotor air gap analysis is a key parameter to be monitored, particularly on larger machines.
Sensonics CS range
of air gap sensors provides a measurement range of up to 75mm providing both dynamic and processed gap outputs.