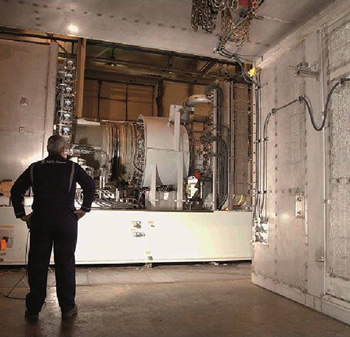 Sensonics instrumentation offers a range of condition monitoring solutions for Gas Turbines to provide the operator critical information on vibration, dynamic pressure and temperature performance.
Our range of
vibration sensors
offers both piezoelectric and electrodynamic velocity sensing options for the measurement of bearing and casing vibration with operation up to 450°C.
To provide the sensor signal conditioning our
Sentry G3
supervisory system has tailored measurement algorithms for gas turbine applications. These offer a range of both vibration and dynamic pressure measurements with fixed frequency band and harmonic tracking options.
Condition monitoring is available through our optional
CMS plug
in providing a suite of analysis tools to monitor the detailed dynamic behaviour of the turbine set.