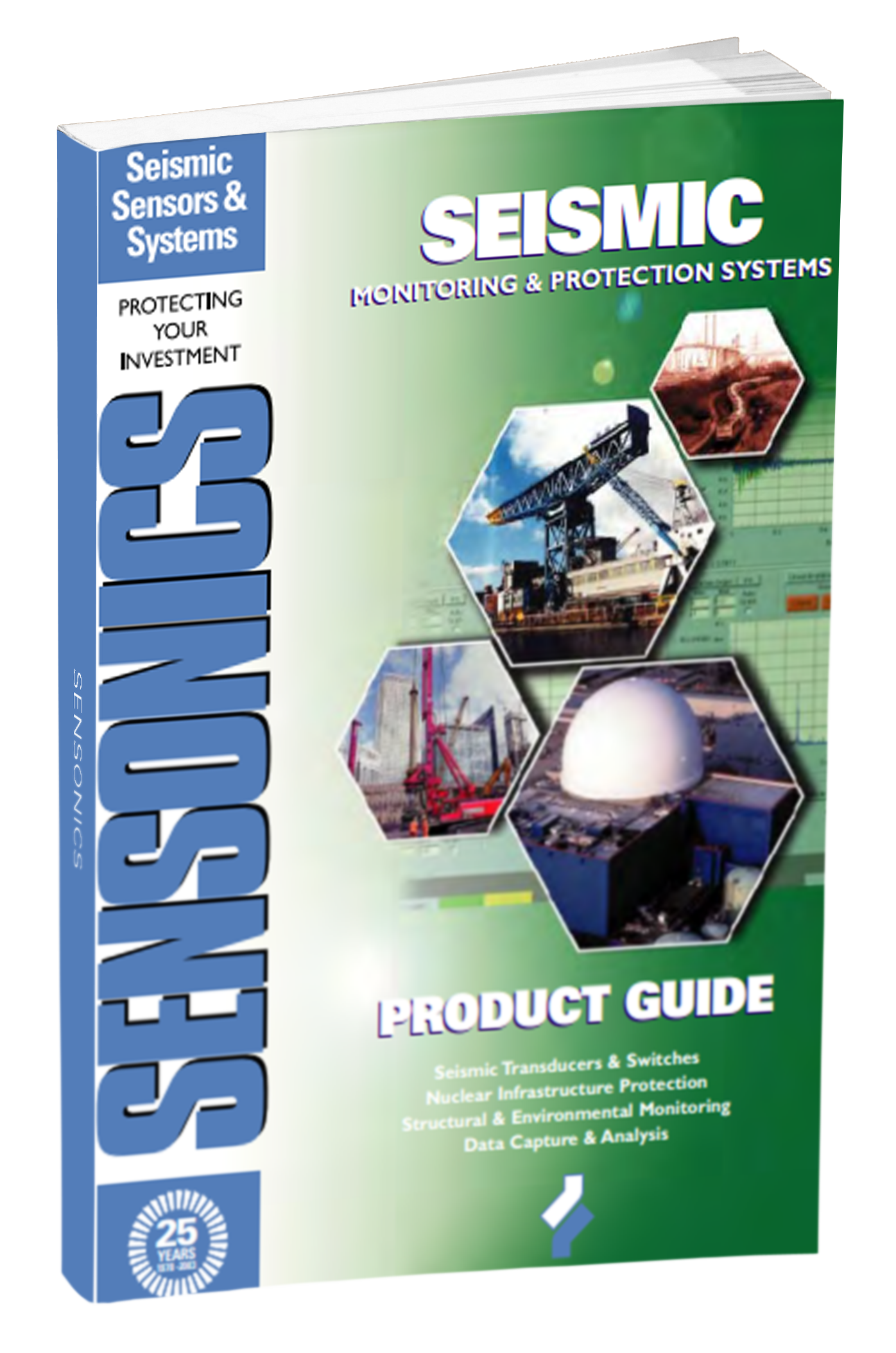 'Seismic Monitoring & Protection Systems'
For over twenty-five years Sensonics instrumentation has been used throughout
industry for the monitoring of both seismic and structural vibration events.
Included In The Guide:
• SP Series Seismic Transducers
• SA Series Safety Switches
• Nuclear Infrastructure Protection
• Structural & Environmental Monitoring
• Data Capture & Analysis
• Geophysical Products
• And lot's more...
Simply fill in the provided form for your FREE copy!